October 4, 2018
So Many Reasons to Visit the Oregon Coast in October!
Posted by: Misty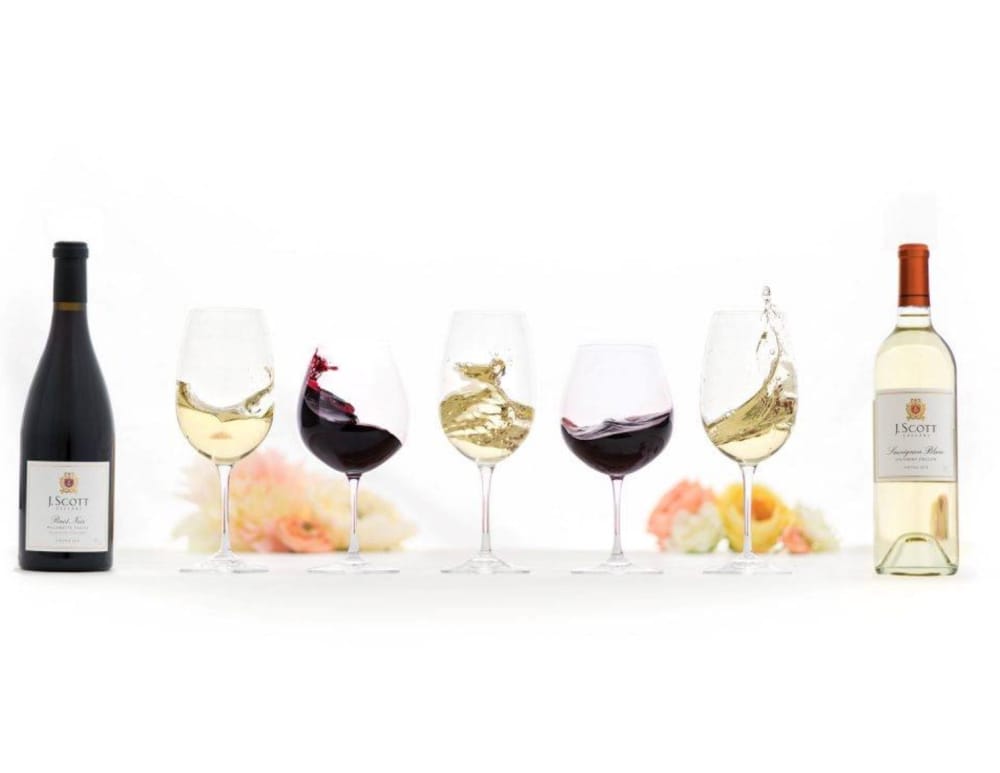 8th Annual Wine and Chowder Trail
Historic Old Town Florence, Oregon
October 5 - Great Glass Float Trail
October 6 - Wine Trail, 2-5pm over 10 Oregon Wineries
October 7 - Chowder Trail 12-4pm
FlorenceChamber.com
demARTS 2018 Siuslaw Public Library, Florence
October 6, 2018
An event free to the public, which includes Artists demonstrations, How-to sessions, a Make and take room, a Community art project, Performance by the Last Resort Players and a Mary Colgan-Bennetts Gallery dedication at noon. There will be three sessions with differing artists demonstrations from 10 am - noon, 12:15 pm - 2:15 pm, and 2:30 pm - 4:30 pm Pick a session to attend or stay all day! 10 am - 4:30 pm.
Sunset at Heceta Beach – Circles in the Sand
October 6, 2018 @ 3:00 PM - 9:00 PM Driftwood Shores, 88416 1st Ave., Florence
Denny and Circles in the Sand team will be Drawing at sunset at Heceta Beach. Hosted by Driftwood Shores and Sand Master Park. This is a free event.
Wine Pairing Dinner
October 6, 2018 @ 6:00 PM - 8:00 PM Fresh Harvest Cafe, 1677 30th St., Florence
A fun way to spend the evening after you've strolled through Old Town tasting the twelve fabulous Oregon wineries during the 8th Annual Wine & Chowder Trail. Join Chef Dan Gardner and Fresh Harvest Cafe for a culinary pairing with Campbell Lane Winery! Seating is limited so call today 541-997-4051
Florence is about to be invaded by vintage-mania!
Come on out to the Port of Siuslaw campground, Saturday, October 13th from 11am-3pm to tour over 40 of some of the rarest vintage trailers on the west coast! They'll be decked out with memorabilia inside and out. Meet the owners and learn about this growing-in-popularity travel hobby.
Date: October 13, 2018, 11:00 AM - 3:00 PM
Port of Siuslaw Campground, 100 Harbor Street Florence
Cabaret of the Dead
October 19, 2018 @ 7:00 PM - 9:30 PM, Florence Events Center, 715 Quince Street
A full on Cabaret show featuring burlesque, dance, drag, live singing, acrobatics and so much more. All with a Halloween twist! Just in time to help you get into the Halloween spirit! Tickets are $15.50 - available at eventcenter.org
19th Annual Yachats Village Mushroom Fest
October 19 @ 5:30 pm - 9:00 pm,
Yachats Village Fungi Feast ~ Watch here for postings of festival menus as we receive them: Green Salmon Coffee House | Ona Restaurant | The Village Bean
Calling all fun-guys and fun-gals to Yachats! Join us for a weekend of cultivated culinary and wild forest mushrooms dishes, culinary markets, demonstrations, and an extraordinary opportunity to learn about mushrooms. We are honored to host a phenomenal team of educators who join this festival annually to provide
*20+ guided mushroom walks, beginning through advanced
Informative mushroom talks
Workshops – culinary and growing, plus "mini-workshops"
A truffle dog demonstration
A large wild mushrooms display by 3 mycological societies + a slideshow with over 300 identified mushrooms
Books signings
Doo-Wah Riders – a SEAcoast Entertainment Concert
October 24, 2018 @ 7:00 PM - 9:30 PM, Florence Events Center, 715 Quince Street
There is no one else like the Doo-Wah Riders. They define their sound as "high energy country with a Cajun twist." Their tight musicianship and powerful arrangements of classic and original songs have made them favorites wherever they go.
Ona Restaurant and Lounge Wine Pairing Dinner with J. Scott Cellars
October 27, 2018 5:30pm - Reservations Required 541-547-6627
131 HWY 101 N, Yachats www.onarestaurant.com
Art Quilt Show
10/27 & 28 2018 10:00 AM to 4:00 PM Yachats Commons, 441 Hwy 101 N, Yachats

Sponsored by Polly Plumb Productions this traveling International Challenge Art Quilt show will make a stop in Yachats on October 27-28. 90 pieces (30 from each represented country - USA, Japan and South Korea) will be on display. Art Quilts by local artist will also be displayed and some may be available for sale. Refreshments will be available.