Fulfill a Fantasy
Imagine a night at a lighthouse…
Become a part of the history
Nestle into a room at one of the last remaining Lightkeeper's cottages on the Pacific Coast. A handcrafted wooden staircase leads to our well appointed rooms with cozy down duvets and unique antique furnishings.
Dream about a Lightkeeper's life on your nighttime walk to the lighthouse. Away from the cares of the modern world, experience the vast starscape while you gaze at the beams from the sparkling first order Fresnel lens!
Wake to a decadent seven-course breakfast and taste the riches of Oregon and the Northwest.
Year round the Heceta Head Lightstation offers a Bed and Breakfast for the romantic and adventurous traveler.
Heceta Head Lighthouse
Pronounced "Ha – SEE – Ta" by most, "HECK – ah – Ta" by others, yet everyone agrees Heceta Head is one of the most beautiful lighthouses in the world. The Heceta Head Lighthouse and Light Keeper's home are circa 1894. Both are listed on the National Register of Historic Places.
The lighthouse is a working lighthouse. From a height of 205 feet above the ocean, its "first order" Fresnel lens, casts it's beams some 21 miles out to sea. It is the brightest light on the Oregon coast. It is said to be the most photographed lighthouse in the United States.
The Heceta Lighthouse B&B, in the Light Keeper's home, is perched on a cliff with a magnificent view of the Pacific Ocean and the beach below. Paths from the Light Keeper's Home lead both to the beach and to the lighthouse.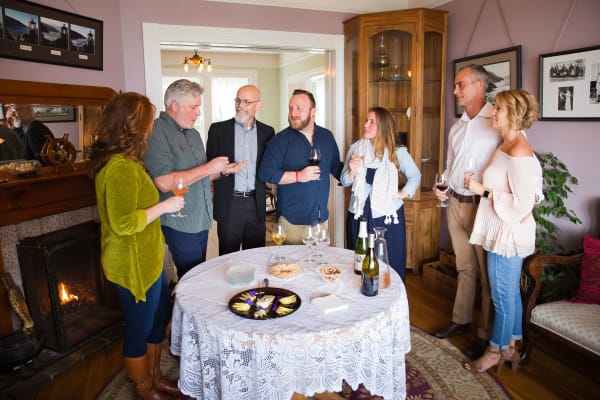 Holiday Specials
Spend Thanksgiving or Christmas at a Lighthouse!
Rent the whole house for 2 nights during the Holidays for only $2500.
More Details>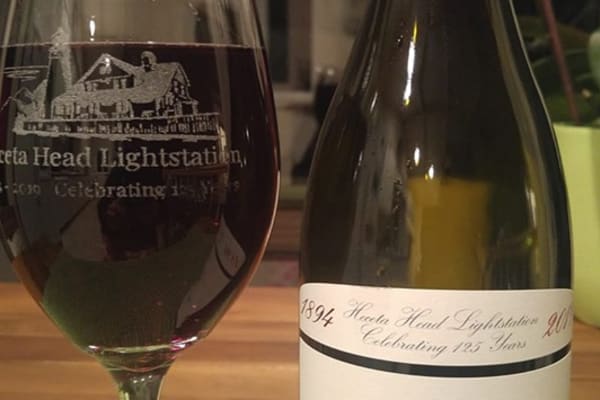 125 Years Commemorative Wine
Heceta Lighthouse B&B Private Label Pinot Noir
Available only at Heceta Lighthouse B&B is a Willamette Valley Pinot Noir Commemorating 125 years of the Heceta Lighthouse shining bright!
Learn More>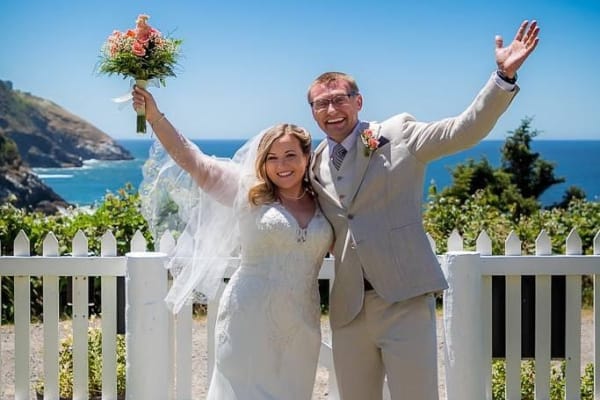 Winter Wedding Specials
Intimate and affordable weddings on the Oregon Coast
Save 10% off Wedding Ceremony Packages when booking a wedding November through March and save 20% off lodging when you book a room for the night before or night of your wedding.
The Details >
Upcoming Events at Heceta Lighthouse B&B
Gift Shop in now open weekends in October 11 am - 5pm. Check out the 125 year commemorative products!
Tour the Lightkeepers Home! The first floor of the Keepers' Home is available for tours by appointment throughout the fall, winter, and spring. Please call 866-547-3696 to check availability.
Where to Find Us
We are located at 92072 US-101 South, Yachats, OR, 97498
Sign Up Today
Subscribe to our newsletter and be the first to learn about our seasonal promotions and special deals.
By clicking "Sign Up" I agree to the Terms of Service.
Guest Reviews
We strive to provide an exceptional level of service for every guest, and are proud to have a 4.5-star rating on TripAdvisor.
Read Reviews