November 14, 2019
Christmas Lights
Posted by: Misty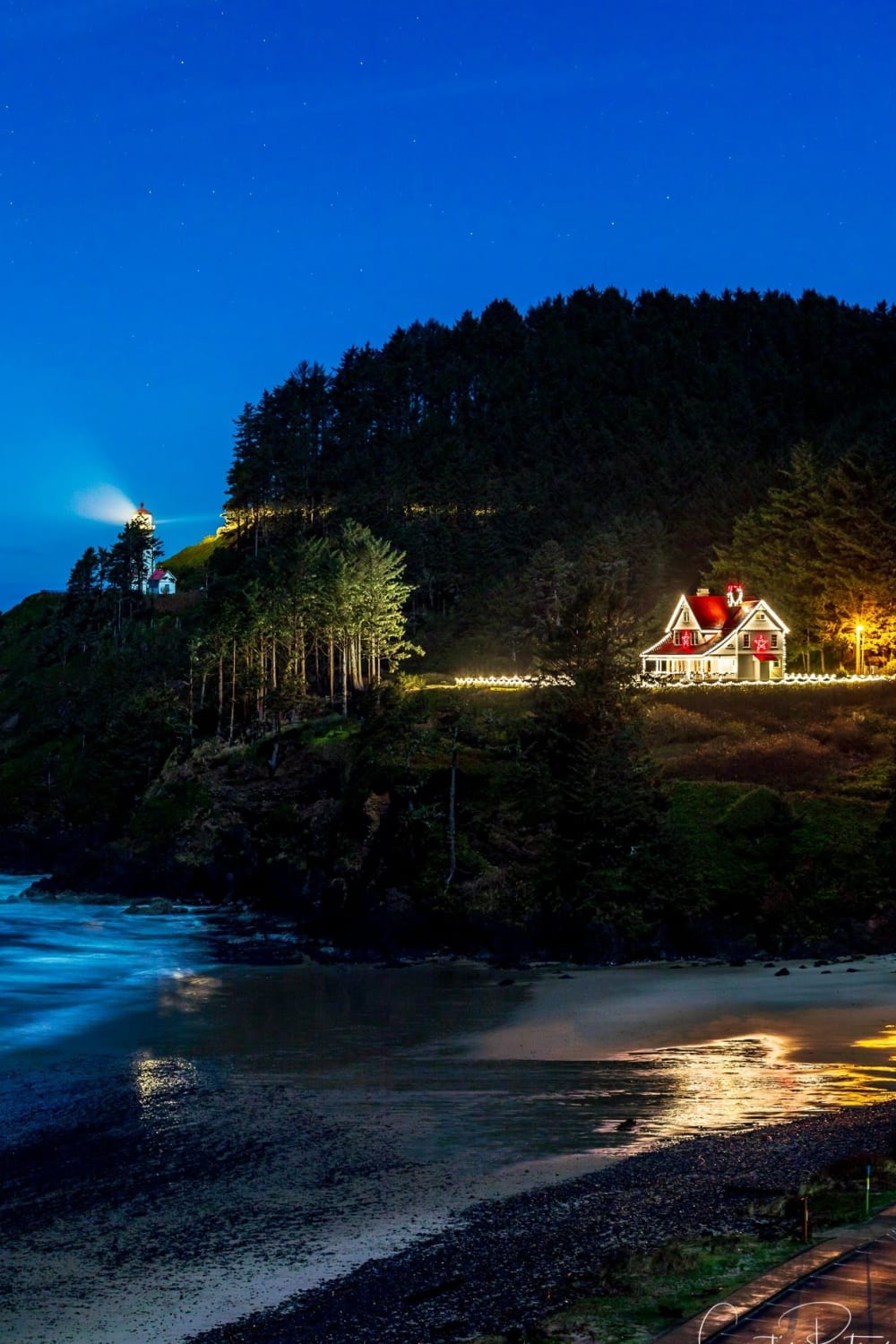 Heceta Lighthouse B&B will be lit up and decorated for Christmas from December 1- January 6. Drive by to take a look!
Want a more personal experience and to see the interior decorations? There are many ways to experience the Keeper's Home at Christmas time:
1. Stay overnight at the B&B in one of the 6 guest rooms and enjoy the wine and cheese social and 7 course breakfast surrounded by new friends and holiday cheer.
2. Come to the Victorian Christmas Open Houses on December 7, 8, 14, and 15, 4-7 pm to see Santa, hear live music, and enjoy warm drinks and cookies. Free!
3. Reserve a seat in the dining room for the 7 Course Breakfast. Typically only for overnight guests, on December 12 and 13 the 1.5 hour family style gourmet breakfast will be served to the public at 9 am. $60/person. Reservations are a must!
4. Book a Holiday Party or Luncheon for your staff, family, or friends and be indulged with with exquisite catering by Heceta Lighthouse B&B.
Call 866-547-3696 for more information or to make reservations.