August 29, 2018
Heceta Lighthouse Interpretive Center at the Keepers' Home extends its Tour Season
Posted by: Misty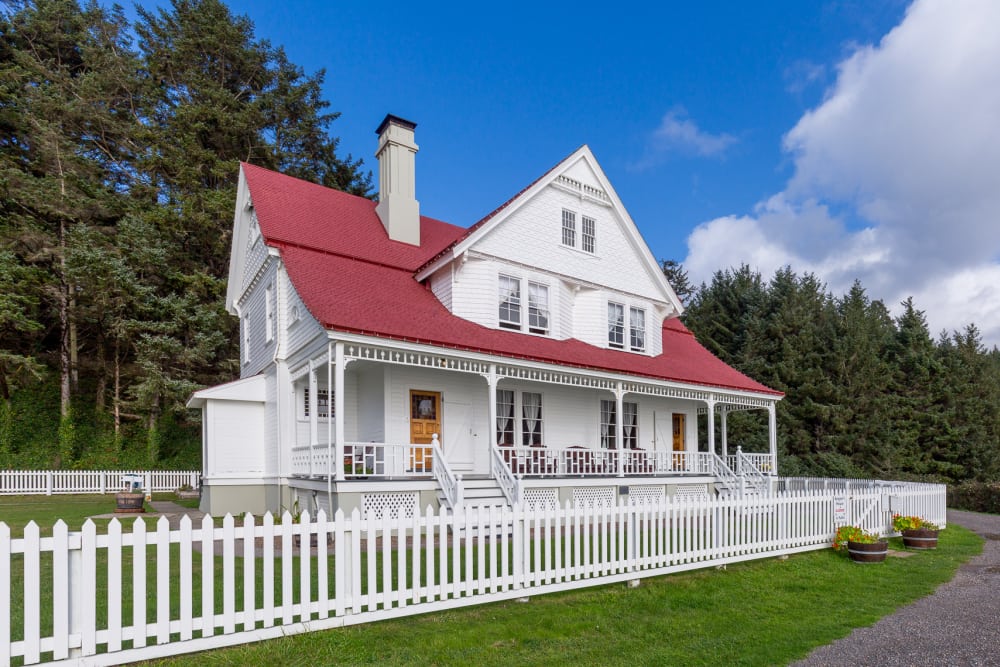 The Heceta Lighthouse Interpretive Center at the Keepers' Home is extending its tour season to include weekends in September. The keeper's home will be open to the public 11-3 on Saturdays and Sundays in September. There will be no tours available on September 15 and 29 due to the home being rented for wedding services.
Previously, tours were only available Memorial Weekend through Labor Day, but due to the popularity of viewing the interior of the 124 year old assistant light keepers' home and hearing the history from volunteer docents, management has decided to extend the season.
Tours are free, but donations are gratefully accepted. All funds raised by the Heceta Lighthouse Interpretive Center at the Keepers' Home go towards the restoration of the home and the interpretive program. The current goal is to raise enough money to build the wings that originally existed on the north side of the duplex, making the building handicap accessible and providing a guest room and bathroom on the first floor with a view of the lighthouse. The keepers' home is run as a bed and breakfast year round. For more information, visit https://www.hecetalighthouse.com/ or call 866-547-3696.
Interpretive programs at the lighthouse tower are managed by the State Park and are available 11-3 daily and year round, dependent on weather and volunteer availability. For more information about the State Park programs, please call 541-547-3416.
The Heceta Lighthouse Gift Shop will remain open daily in September, 11-5, and in October on weekends, weather permitting. The gift shop also has an online presence at https://www.hecetalighthouse.com/gift-shop.
Parking for the Keepers' Home, Gift Shop, and Lighthouse viewing area is in the State Park parking lot at the Heceta Head Lighthouse State Scenic Viewpoint. It is a short 1/4 mile walk to the Keeper's Home and Gift Shop, and another 1/4 mile to the lighthouse tower. Parking is $5 per vehicle (cards only) or free with an Oregon State Park Annual Pass or multi-agency Oregon Pacific Coast Passport.