April 3, 2019
Two Day Stay and Play Itinerary
Posted by: Misty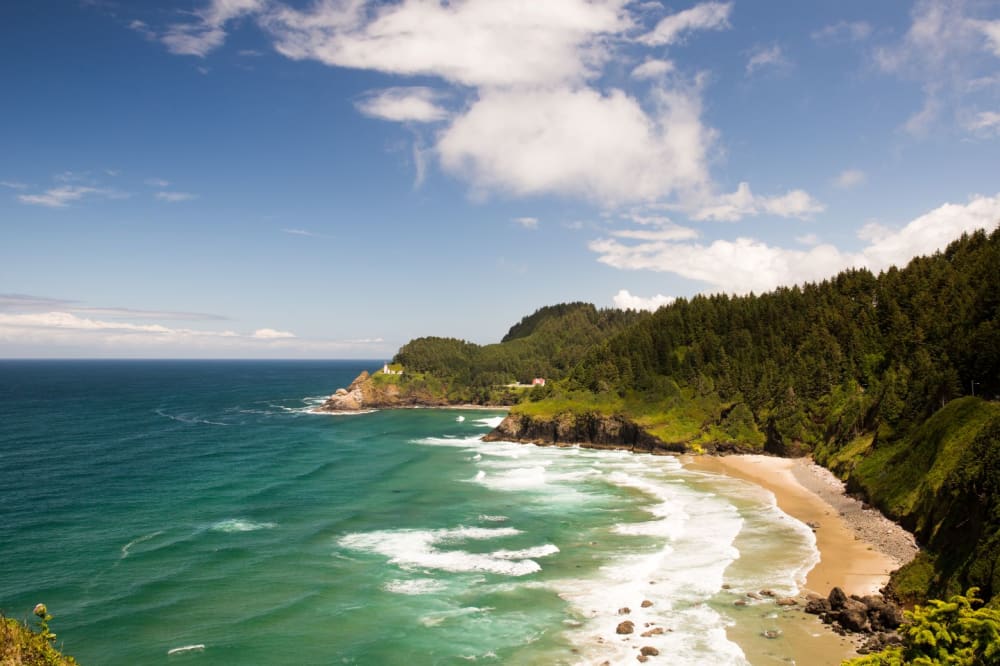 Two Day - Stay and Play Itinerary from Yachats to Florence, One of the most scenic stretches of the Oregon Coastline
Stay at Heceta Lighthouse B&B in one of their six, beautifully appointed guest rooms in the historic Keeper's Home. Experience the local Wine and Cheese Social and their elegant 7 Course Breakfast each day, followed by a historic talk of what life as a lightkeeper was like. Heceta Lightstation is celebrating 125 years in service this year!
Dine at ONA Restaurant & Lounge, just twenty minutes north of the Lightstation in the unique village of Yachats.
Hike Heceta Lightstation's scenic trail up to the lighthouse, which is part of the Oregon Coast Trail. This magical walk offers breathtaking views never to be forgotten. Docents are staged at the lighthouse from 11am-3pm daily.
Inside Tip: Take the hike at sunset, or even better, B&B guests have access to the lighthouse tower viewing area after dark for an extra special experience.
Experience Sea Lion Caves, the largest sea cave in America! Take their eco friendly elevator deep into the cave to view this spectacular site filled with native sea-life! Watch for whales from their viewing deck.
Inside Tip: Find the great photo opp inside the sea cave by taking the stairs to the hole in the rock framing Heceta Head Lighthouse.
Stroll Historic Old Town Florence along the Siuslaw River. Collect charms while you shop and walk the Florence Charm Trail, Delve into the area history at the Siuslaw Pioneer Museum, learn more history walking the Old Town Quest, which actually ends up at the Pioneeer Museum!
Inside Tip: Second Saturday Gallery Tour , from 5-8pm. This monthly evening Gallery Walk is always a treat with wine & refreshments served at most galleries. Meet the local artists and view artwork in all mediums and styles.
Enjoy the beaches by hunting for agates and shells, see exciting geological formations at Cape Perpetua (the highest point on the Oregon Coast), or ride a horse on the beach with a guide at Florence's C&M Stables.
Inside Tip: Explore Oregon Dunes National Recreation Area by renting a sand board at Sand Master Park to surf the dunes or take a thrill ride on a guided dune buggy tour at either Sandland Adventures or Sand Dunes Frontier.
Indulge at an ocean front spa. Overleaf Lodge and Spa has a full service spa on the third floor with views of the ocean from the hot tubs. Watch the waves crash and the sun set while releasing all stress.
We will see you on the Coast!