August 22, 2019
Things to do in September
Posted by: Misty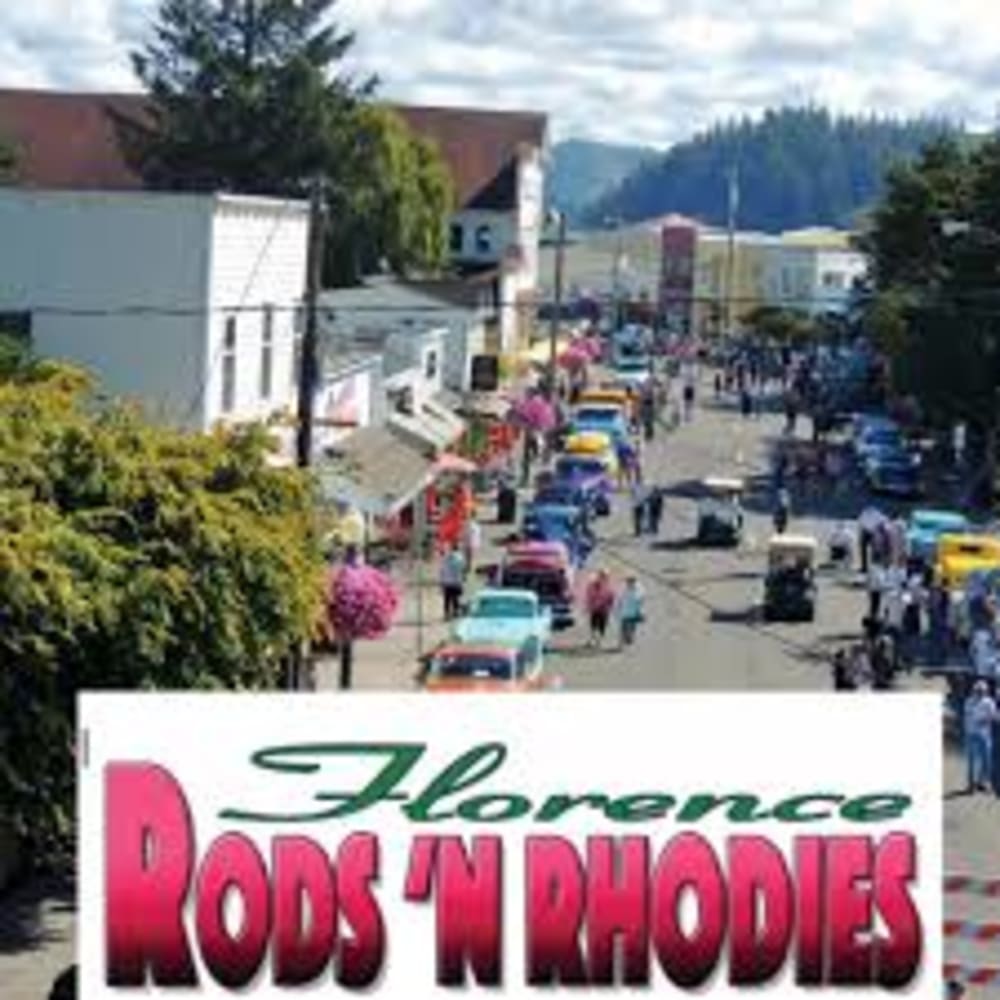 Fall Blues Show & Shine
Fri, Sep 6 – Sun, Sep 8
Yachats Inn, 331 US-101
Yachats, OR
Held at the Yachats Inn (lawn and Teahouse)
Registration check-in is Friday afternoon from 3-7 pm and Saturday from 8 am to Noon. After dinner Saturday there will be a dance with live music by the Purple Cats from 8 pm until..? FMI as the weekend nears, please visit their website fallbluessns.com/.
Hello from Heaven - An Evening with Daniel Monroe Psychic Medium
Florence Event Center, 715 Quince St
September 6th - 7 pm
VIP Tickets are available and include preferred section seating, access to the after show meet and greet and a selfie with Daniel Monroe. Cost is $30 - Limited number available
General Admission is $20.
Daniel Monroe is an extremely gifted & well-known Psychic Medium from the Portland area with the ability to "hear" and "see" that which most cannot. Let him help YOU understand and receive answers to the questions that may linger in your mind so that you can heal your heart.
The event is located on the flat floor and concessions will be open.
Event is 1.5 hours with no intermission. This event is open to audiences 12 years and older.
Rods 'N Rhodies Car Show – Florence
Fri, Sep 13 – Sat, Sep 14
Old Town Park, 1310 Bay St
Florence, OR
Rods 'n Rhodies attracts some of the most gorgeous, amazing, fantastic Hot Rods and Cruisers to the Oregon Coast. Cars come from California, Oregon, Washington and Canada to be part of this sensational show.
New this year, we are inviting high end Rat Rod builds in addition to those fabulous Kustom Cruisers, Muscle Cars and Dream Car Classics.
Great Oregon Fall Beach & Riverside Cleanup
September 21 - Sat, 11 am – 2 pm
Yachats Visitor's Center, 241 US-101
Yachats, OR
Join SOLVE and thousands of volunteers in September 2019 as we come together to preserve and maintain the health of our public beaches, neighborhoods, and natural areas, while cleaning up litter from source to sea! Choose from over 100 litter cleanup and restoration projects across Oregon, including 45 beach cleanup sites along the entire coast. This is a family-friendly event and SOLVE invites all Oregonians to participate.
GOOD LIFE 2019 BOOMER & SENIOR EXPO

Thursday, September 26, 2019 - 9:00am to 2:00pm
Florence Events Center, 715 Quince St.
Hundreds of Florence residents are embarking on an exciting new phase of their life! Men and women fifty and older are looking for information on everything from retirement benefits to recreational opportunities, health concerns to housing options.
The Florence Good Life Health & Senior Expo, presented by the Siuslaw News and sponsored by Peace Health, provides the perfect venue to present your business to this strong and vibrant population.
Attendees at this Expo look forward to free health screenings and accessing investment guidance, travel news, retirement choices and attend a variety of educational seminars.