October 5, 2019
Things to do in October
Posted by: Misty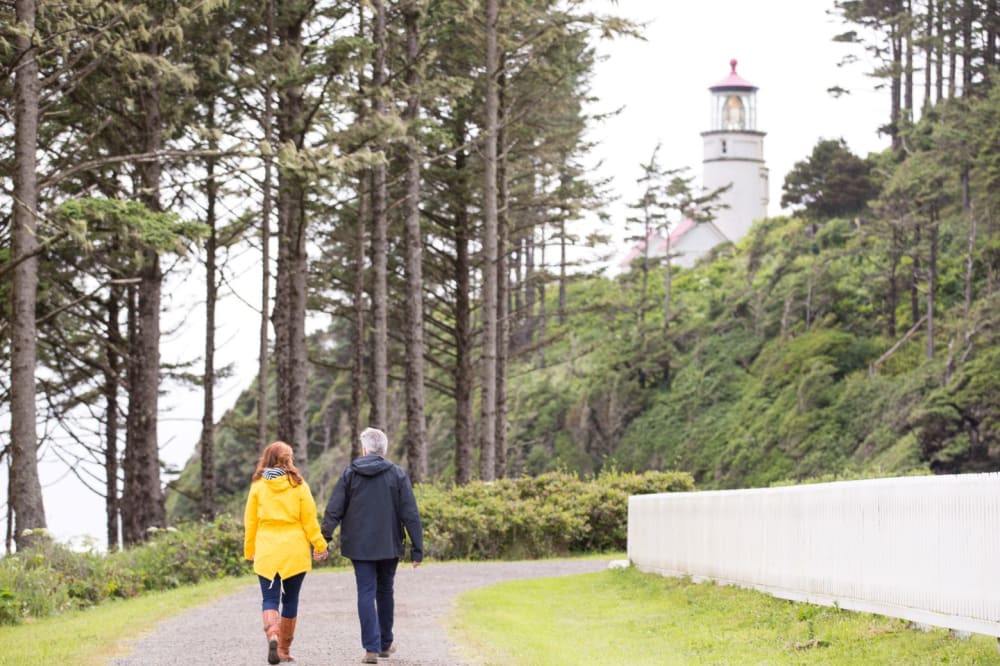 Goin' with the Flo Vintage Trailer Rally
Date: October 19, 2019, Noon - 3:00 PM
Port of Siuslaw Campground, 100 Harbor Street Florence
Florence is about to be invaded by vintage-mania! Come on out to the Port of Siuslaw campground, Saturday, October 13th from Noon – 3:00 pm to tour over 50 of some of the rarest vintage trailers on the west coast! They'll be decked out with memorabilia inside and out. Meet the owners and learn about this growing-in-popularity travel hobby.
Wine and Chowder Trail
October 11 – 13, 2019
Explore the wine and chowder trail through Historic Old Town Florence and along the way, search for hidden glass floats. Taste wine from over ten Oregon wineries and attend wine pairing dinners and culinary workshops. Try nearly a dozen different chowders on Sunday while enjoying live music, shopping, food and beverages, and then vote for the best chowder! Enter to win a memorable and collectible glass float through a treasure hunt in the coastal community. The Great Glass Float Trail goes from Friday to Sunday, while the Wine Trail is on Saturday from 2 - 5 p.m. and the Chowder Trail is on Sunday from noon - 4 p.m.

Whipped Cream – A Tribute to Herb Albert and the Tijuana Brass
October 16, 2019 @ 7:00 PM Cost: $10 - $35
Florence Events Center, 715 Quince Street
Whipped Cream will perform a fast paces and one-of-a-king show that revives the soundtrack of the 1960s and beyond in "A Tribute to Herb Alpert and the Tijuana Brass." The concert can best be described as 60s Mariachi-inspired instrumental pop that recreates a sound that is quirky, retro, hip and promising to bring back fond memories.
Scare-C.R.O.W. "Freak Show" Haunted Maze
October 25th, 26th, 29th, 30th, 31st 6:00 PM – 9:00 PM
C.R.O.W. Center for Performing Arts
3120 Hwy 101, Florence
Cost: $6.00
Enter the "Freak Show" Haunted Maze to see what is on display at a macabre celebration under the big tent. The Children's Repertory of Oregon Workshops' (C.R.O.W.) annual haunted maze is one of the spookiest around, tying last year for first place as "Best Haunted Maze in Oregon" from Oregon Haunted Houses. The maze's artistic director and designer says "The special effects, make-up and costume design, and other unexpected surprises are going to scare everyone who dares to enter."
The haunted maze is ADA accessible. Suggested minimum ages is eight and up. An additional family hour geared toward younger kids will take place on Tuesday, October 29 from 5 - 6 p.m. Tickets are sold at the door, cash only.
The Fall Joker & Jester Comedy Tour
Sea Note Restaurant & Lounge
333 Hwy 101 N, Yachats
Sunday, October 6th 8 – 9:30 pm
…with Jake Daniels and Tony Dijamco The Joker and Jester Comedy Tour is a stand-up comedy and magic show.
20th Annual Yachats Village Mushroom Fest
October 19 – 21st various times and locations

Experience delectable wild forest mushroom cuisine, culinary markets, cooking demonstrations, wine and beer tasting, and live music. In addition, you're guaranteed a FUN time learning all about mushrooms, the role of fungi in forest ecology, how to grow your own culinary mushrooms, and much more. We are honored to host a phenomenal team of educators who join this festival annually to provide informative mushroom talks, guided walks, workshops and wild mushrooms displays.