June 23, 2019
Things To Do in July
Posted by: Misty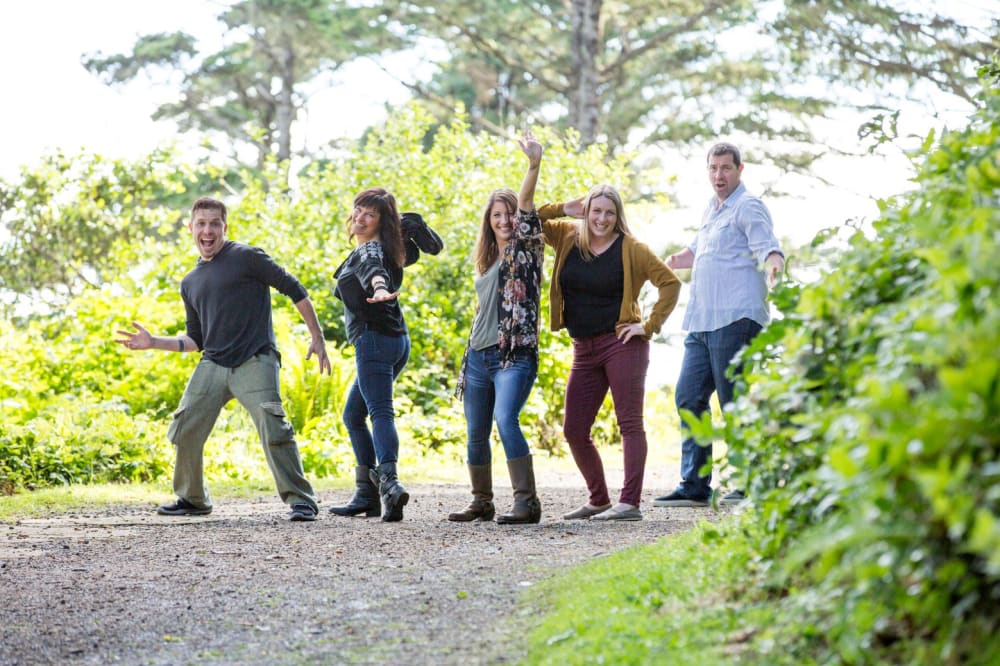 David Frizzell and Amy Clawson Concert
Thursday, June 27, 2019 - 7:30pm
Florence Events Center, 715 Quince St, Florence
David's life and his career are tightly woven into the fabric of country music history and lore. He is both legacy and legend with an unmistakable voice and a captivating style. Amy has been described as one of the most energetic entertainers of today, with a show that varies from traditional country to rockin' original country songs to gospel, her favorite.
Yachats La De Da Parade, Independence Day Celebration and Fireworks Show
July 4th all day
Yachats Visitor Center, 241 Hwy 101, call: 541-747-3530 for info
Full of wacky, whimsical, people-powered fun (there are no motorized floats in this parade) the Yachats la de da Parade begins at 12 noon and is sponsored by the Yachats Area Chamber of Commerce. Before and after the parade, celebration abounds—explore the town for a day of great food, entertainment and live music. Find a place on the beach by the mouth of the Yachats River to watch the afternoon duck race. From the same beach or from almost anywhere downtown, enjoy the spectacular fireworks at sundown over the Yachats Bay.
Yachats Arts Guild Summer Galley
July 4 11 am – 5 pm
Yachats Commons, Room 8, 441 Hwy 101
Yachats Art Guild Galley features guild artists with original works in oil, acrylic and watercolor, along with turned wood items and photographs. There will also be prints and cards available for sale.
Annual Wings & Wheels Fly In and Car Show
July 6, 2019 @ 10 am - 3:00 pm
Florence Municipal Airport, 2000 Airport Way, Florence
Wings & Wheels - growing, annual community event combining aircraft and vehicles of all types. Held the same day as the Museum's annual Anniversary celebration. The Motorpool group provides convoy rides to show attendees and is a huge hit as well as great opportunity to showcase our vehicles plus promote the Museum next door.
Sparkle on the Siltcoos – Independence Day Celebration
July 6, 2019 @ 10:00 PM - 11:00 PM
Darlings Marina & RV Resort, 4879 Darlings Loop
Darlings Marina is bringing the Sparkle to the Siltcoos in celebration of our nation's independence with a professional firework display on Saturday, July 6th, 2019. Everyone with a view of our north shore skyline will be able to enjoy this patriotic show.
Friends of Florence - Van Fans: Ice Cream Social
Saturday, July 20, 2019 - 1:00pm
The Friends of Florence is a non-profit organization whose sole purpose is to transport cancer patients from Florence to Willamette Valley Cancer Center and Oregon Urology Center, 5 days a week, 52 weeks a year; at no cost to the patient.
Enjoy home-made pies, cakes or cobblers plus BJ'S ICE CREAM
Tickets are $8.00
"SPIRIT OF SUMMER" Art Exhibit Artist's Reception
Friday, July 26, 2019 - 5:00pm
The "Spirit of Summer" Art Exhibit's reception is being held at the Florence Events Center on Friday, July 26th from 5:00 p.m. to 7:00 p.m.
There will be "People's Choice" Awards – First Place $150., Second Place $100., and a Youth Artist Award of $100. The public is urged to cast their ballots for their choice, and a perfect time to do this will be the Artist's Reception. There will be live music, food and spirits to enjoy, and this will be a great opportunity to meet the artists. All artwork in the exhibit will be available to purchase.