July 27, 2018
Temporary Closure Extended for Heceta Head Lighthouse Repairs
Posted by: Misty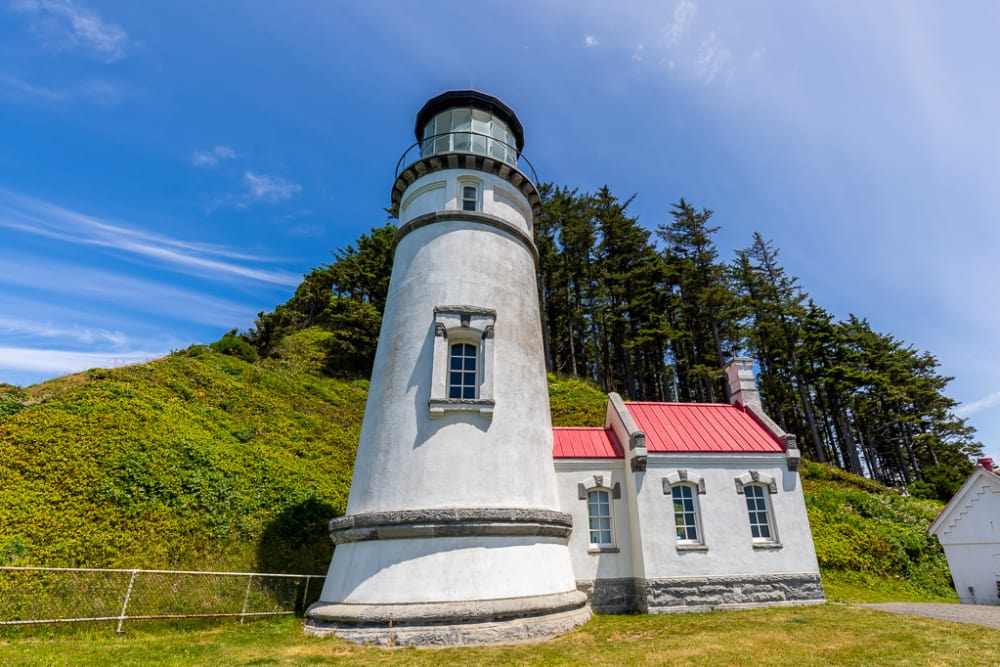 The State Park has announced that "the temporary closure of visitor access to the interior of Heceta Head Lighthouse has been extended to Sept. 30. Several unexpected issues have hindered the repair work, pushing the closure beyond its original July 31 end date.
Crews will continue to repair several cracked interior metal columns on the upper floor of the lighthouse. The lighthouse lens will be covered and out of service during the repair work.
The grounds surrounding the lighthouse will remain open to visitors. Interpretive programs will continue as regularly scheduled, but no visitors will be allowed to enter the lighthouse."
The historic assistant lighthouse keeper's house, which is the Bed and Breakfast, will remain open for overnight guests.
The Heceta Lighthouse Interpretive Center at the Keeper's Home will continue to offer free tours every day 11-3, except Wednesdays.
The Heceta Lighthouse Gift Shop is open every day 10-6pm thru Labor Day and 11-5 for the month of September.
The hiking trails in and around the Lightstation and the beach below are still available to all visitors.