June 6, 2018
Tell Our Story to the World!
Posted by: Phi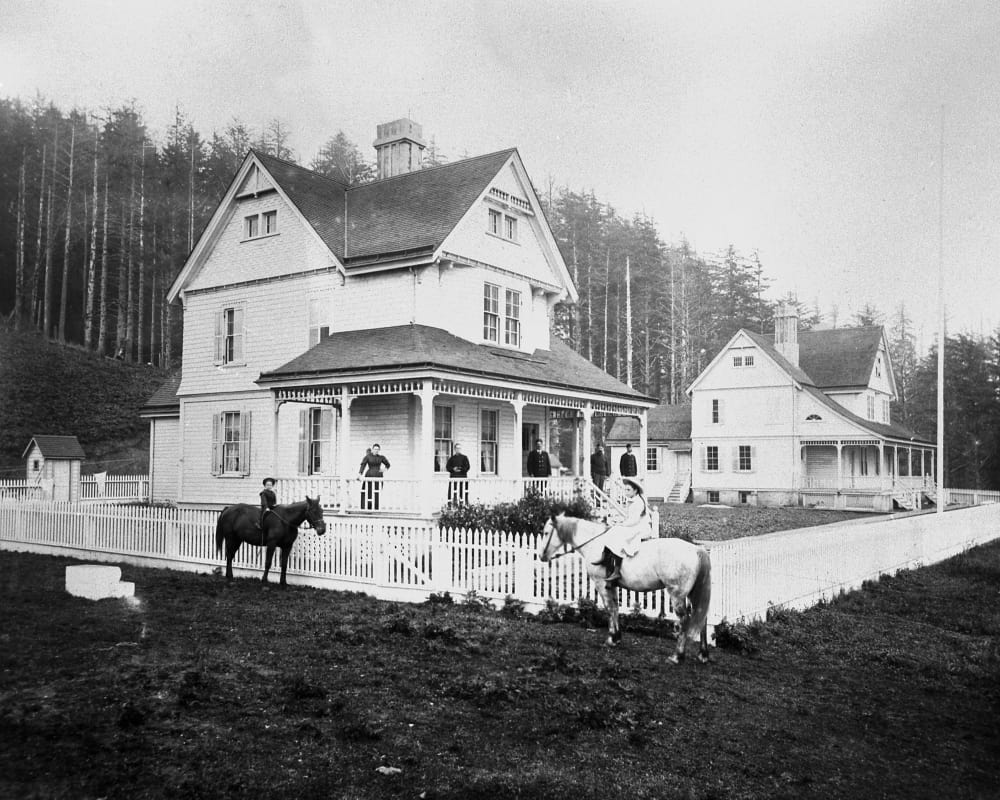 Our Interpretive Center is seeking Volunteer Docents for Summer 2018
Summer is upon us and at the Keeper's House Interpretive Center our tour season is underway.
But volunteer docents are still needed!
Why should you consider helping out?
Docents at the Keeper's Residence get to spend the day at one of the most beautiful and iconic locations on the Oregon Coast, meeting people from all over the world, and sharing an incredible story of how our lighthouse came to be.
Becoming a docent requires no previous experience, we will teach you everything you need to know to share our story. We have reference manuals to study and you will shadow one of our experienced docents before flying solo. All we ask is that you be able to:
Work a 4 hour shift (11 AM to 3 PM) on the days you volunteer
Be on your feet for the majority of the shift.
Be a personable host to our guests.
Be able to speak loudly and clearly to a group for about 15 minutes for each session
This is an excellent opportunity to develop your public speaking skills, brush up on your history, and spend time in and around the beautiful Heceta Head Lightstation.
Students are welcome!
Join us today
Tour Guides who volunteer 50 hours or more earn a night at the Bed and Breakfast
Give us 50 hours of service a year and receive a free night stay and enjoy the seven course gourmet breakfast!
For more information about volunteering or for future information about our Historic Tours,
please contact keepers@hecetalighthouse.com at 541-547-3696.
---
Come visit our Interpretive Center at the Keeper's House
Tour the beautiful Queen Anne style Keeper's House and learn the history its construction in 1892 to the present day, as well as the lifestyles of some of the most famous (or infamous) inhabitants. Discover what it took to get the first lightkeepers to stay at Heceta, how the house was saved from demolition, what everyday life was like and what you can do to help keep the house alive as a historic site in your community!
Open Everyday from Memorial Day to Labor Day -
11am to 3pm
(except Wednesdays or days with special celebrations)