April 2, 2019
Spring Picnics
Posted by: Misty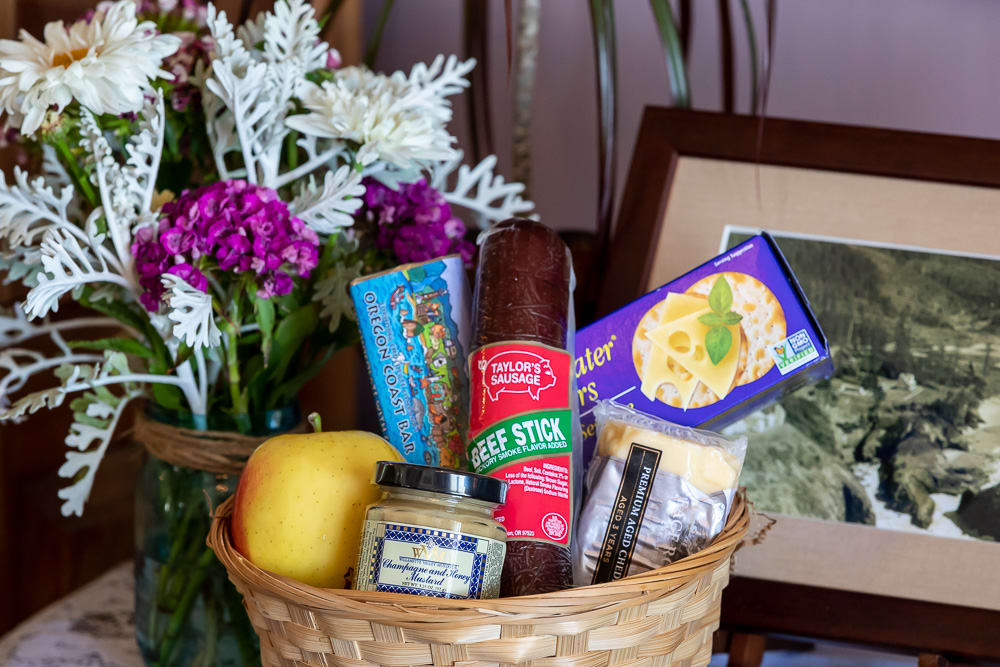 Spring has come to the Oregon Coast with warmer weather and spring flowers. To celebrate, we are offering a free "Light Picnic" to accompany any new reservation with a minimum of a 2 night stay during April and May. Enjoy it up at the Lighthouse, down at the beach, or at the B&B on the wrap around porch, picnic table near the Culinary Garden, a blanket on the West Lawn, or inside in the parlor, dining room, or your private room. When booking online, use Promo Code: SpringSpecial.
The "Light Picnic" includes:
An 8oz Sausage Chub from Taylor Sausages
A block or wedge of an Oregon Artisan Cheese
Willamette Valley Mustard
Water Crackers
Fresh Fruit
And an Oregon Coast Bar from Euphoria Chocolates
This is in addition to the complimentary Wine and Cheese Social and 7 Course Breakfast that accompanies every overnight stay. Plan your visit now with this 2 day itinerary!
Private Regional Wine Tastings are also available in April and May, and are included with your stay on select dates.
866-547-3696 or keepers@hecetalighthouse.com for questions and assistance.