April 21, 2019
Gift Shop Manager Wanted
Posted by: Misty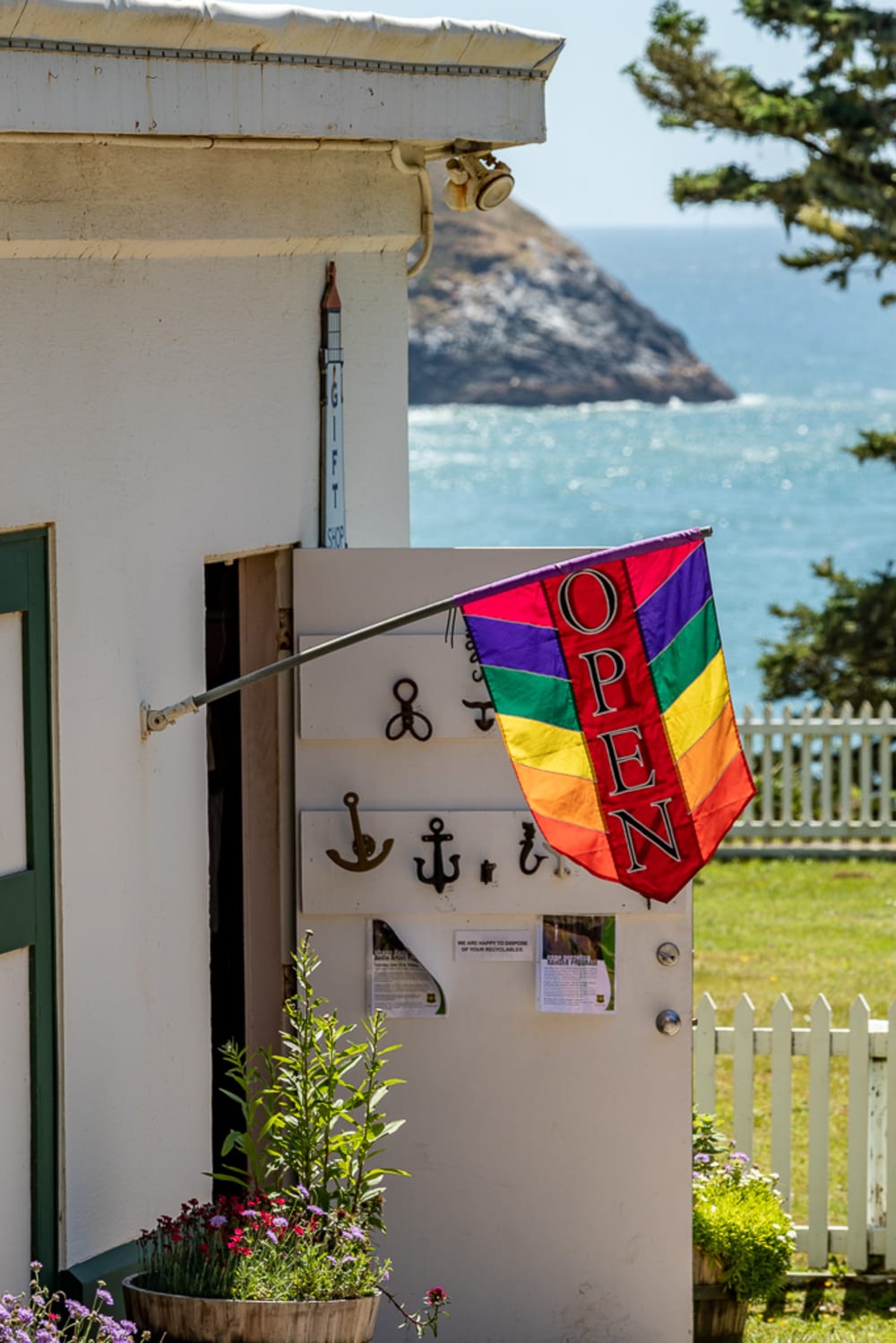 Heceta Lighthouse B&B is seeking a Gift Shop Manager to join our experienced team. This is a hands-on position that entails working the day-to-day operations and executing managerial duties. This dynamic candidate must be available weekdays, weekends, and holidays. This is a full-time position Memorial weekend thru September and part time the rest of the year. Typical work hours vary between 930am and 630pm. Compensation is $14/hour during training and probation period. After probation period salary determination will be based on experience and performance.
Roles and Responsibilities
- Ordering and receiving product, pricing, stocking, tracking inventory
- Create displays and rearrange displays to keep a fresh look and showcase select items
- Migrate online Gift Shop to new platform and increase and manage inventory online
- Fill, package, and ship online orders
- Manage Gift shop catalogs, maintain relationships with reps and schedule rep meetings
- Engage and lead product development for gift shop and B&B
- Train staff on all operations of the gift shop
- Maintain till for accuracy and acquire small bills and coins
- Maintain supplies – packaging materials, end of day envelopes, cash slips, register tape, pricing materials, printer paper, printer ink, pens, paper clips, rubber bands, etc.
- Cleaning of display shelves, countertops & floors and hanging displays
- File packing slips, invoices, receiving vouchers by month
- Send end of day reports and copies of all credit card paid invoices to bookkeeper
- Complete off-season projects to promote the Gift Shop and its inventory
- Be a leader, role model, and solution creator for the B&B team.
- Other duties as assigned
Requirements
- Candidate must have Retail Management Experience.
- Working knowledge of Quickbooks point of sale software, word processing, email, internet searches & online ordering
- Strong math skills
- Must possess or be able to obtain Oregon Food Handler's Card, OLCC permit, Customer Service Gold Training, CPR, First Aid, and AED training.
- Excellent written, verbal, and auditory communications skills with guests, staff, and management.
- Professional appearance and demeanor with exceptional customer service experience.
- Must be able to lift and carry up to 40lbs and meet the physical demands of the job.
Other Desirable Skills and Experience
- Proficiency with Social Media Platforms, Graphic Design, Hotel/Restaurant Management, Bookkeeping
Heceta Lighthouse Bed and Breakfast is located halfway between Florence and Yachats on the Central Oregon Coast. We are a high end, 6 room inn occupying the historic light keepers' home at Heceta Head Lighthouse. This well reputed unique inn is known across the globe for its dramatic scenery, rich maritime history, and amazing 7 Course Breakfast. Not only do we offer lodging and a gift shop, we also serve as an Interpretive Center, and a busy event venue. Guests are welcome as friends and staff is treated like family in a positive and respectful atmosphere. Listed on the National Register of Historic places and owned by the US Forest Service it is our mission to be good stewards of this property through restoring and publicly sharing this national gem.
If you are ready to join an exceptional team tao do a job you love and represent a business you can be proud of, and you meet the above requirements, please submit a cover letter, resume, and verifiable references in the body of your email to misty@hecetalighthouse.com. Attachments will not be opened.
Heceta Head Keeper's house is operated under a concessionaire permit by WR Trillium Inc in partnership with the U.S. Forest Service. Persons of any race, color, national origin, sex, age, religion or with any handicapping condition are welcome to enjoy all facilities, programs and services of the USDA. Discrimination in any form is strictly against any policy and should be reported to the Secretary of Agriculture, Washington DC, 20250, 1-800-245-6340.